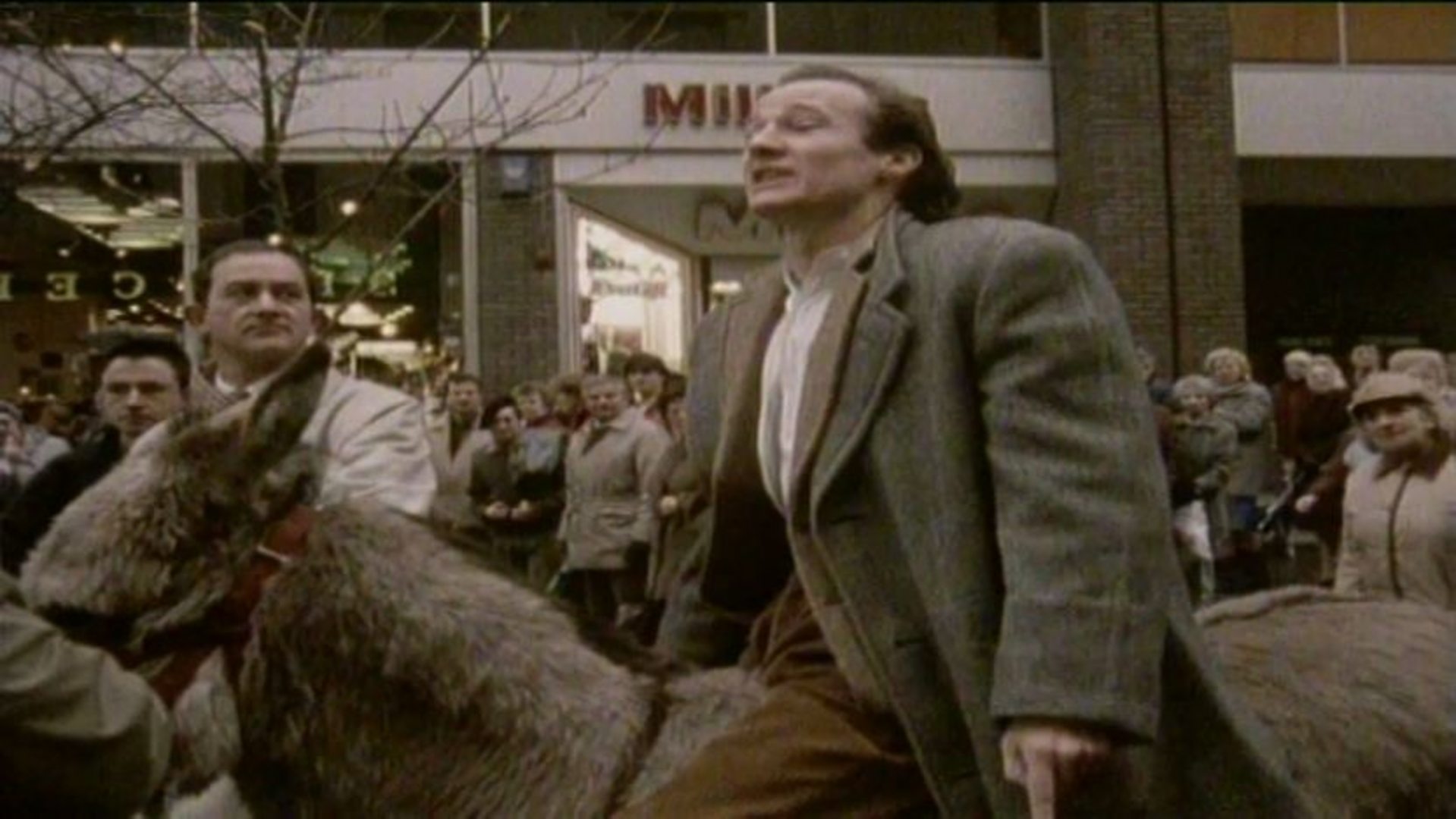 First viewed :
28 March 1986
This was a one-off drama for Good Friday which set the story of Christ's Passion in contemporary Glasgow. David Hayman played the Christ figure as some kind of left wing street preacher. I remember my sister seeing a trailer and saying "That looks awful". I caught a small part of it showing Hayman stopping a man beating up his girlfriend by saying "Gae on if ye've never done it yourself".
The play is also notable for one of the last screen appearances of Fulton McKay who died the following year.
It has never been repeated and has a very meagre entry on imdb.