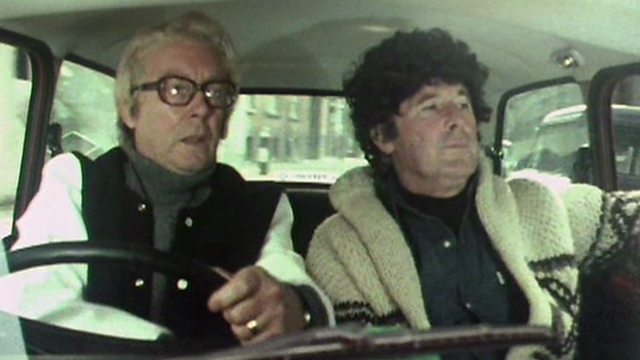 First viewed : Uncertain
I may have seen bits of this Christmas institution before but 1977's Morecambe and Wise Christmas Show was the first I watched in earnest ( no pun intended ). It sucked me in by starting with a marvellous parody of the Starsky and Hutch opening titles , well-observed and full of sidesplitting sight gags. Nothing that followed was quite as funny but I could get into it.
The main guest star was Elton John , now sporting a tight-fitting hat, who gamely went through a series of sketches where he was the fall guy before finally getting to perform. The previous year's talking point had been the dance routine from newsreader Angela Rippon and she made a repeated cameo appearance at the far end of a chorus line.
The 1977 show was the last one for the BBC as they jumped ship to ITV in 1978. The Christmas shows continued on the other channel but it was never quite the same. The last one was in 1983 as Eric died the following autumn before any filming had taken place.